Customer Intimacy and Other Value Disciplines
---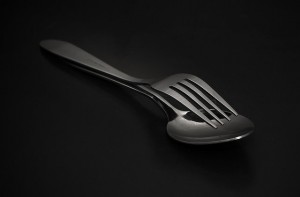 The attached article by Michael Treacy and Fred Wiersema outlines their value disciplines model that they presented in their excellent book – The Discipline of Market Leaders: Choose Your Customers, Narrow Your Focus, Dominate Your Market. It is an important model and all marketers would benefit immensely by going through the article or their book.
Treacy and Wiersema argued that in an industry, a company should aspire for one of three disciplines – product leadership, operational excellence or consumer intimacy.Their concept was based on the notion that in a market, there are three kinds of consumers – those who favour technology leaders, those who favour reliability and those who favour excellent consumer service. It would be very difficult for a company or brand to follow all three disciplines without incurring huge costs. For example, McDonald's, which focusses on operational excellence, can't aim to make hamburgers according to each consumer's requirement (better service) without hampering operations. Similarly, improving the product by slowing down the cooking process or introducing newer items would again hamper operational efficiency. McDonald's, willy nilly, had to keep its position around operational excellence (while maintaining a threshold level on product leadership and consumer intimacy).
There are four rules that should govern a company's actions:
Rule 1: Become the best in one of the three value disciplines. Develop a value proposition that is compelling and unmatched.
Rule 2: Maintain an adequate standard on the other two dimensions of value. Do not slip on the other two dimensions.
Rule 3: Keep improving on the chosen value year after year to dominate your market.
Rule 4: Build a well-tuned operating model dedicated to delivering unmatched value. In a competitive marketplace, the customer value must be improved. This is the imperative of the market leader. The operating model is the key to raising and resetting customer expectation.
The value disciplines model is quite similar to Michael Porter's Three Generic Strategies Model (Cost Leadership, Differentiation, Focus). The two major differences, however, are, one, that consumer intimacy is not specifically mentioned in Porter's model and, two, in the value discipline model, no discipline should be neglected – a company must maintain a threshold.
Read the article here
Visual courtesy : https://www.flickr.com/photos/joarder/