The Five Competitive Forces That Shape Strategy
---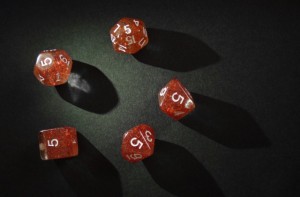 A lot of what we know about competitive strategy owes a great deal to the work of Harvard's Michael Porter. In this post, I am sharing the first HBR article that Porter wrote in 1979 to explain the five forces that shape strategy. Also attached is an updated version of the article that Porter revised in 2008.
The first question that anyone could ask is this – why does a company need a strategy? That is because in a competitive environment, a company's strategy will determine whether it will achieve sustainably superior performance. If there is no competition, there is no need for a strategy. Porter argued that to achieve competitive success, a company must create unique value; and creating this unique value, rather than beating rivals, is the essence of competition. Firstly, beating rivals is not really possible except in extreme cases; secondly, in trying to beat competition by 'being the best' in an industry, one ends up commoditising the industry. Differentiation has to be the essence of competing with rivals.
Creating value leads to the creation of profits. In his five forces framework, Porter argued that competing for profits is a complex game and is a struggle involving multiple players, and not just rivals, over who will capture the value an industry creates.
Who are these multiple players or forces? Porter's five forces – the intensity of rivalry among existing competitors, the bargaining power of buyers, the bargaining power of suppliers, the threat of substitutes and the threat of new entrants – determine the structure of an industry.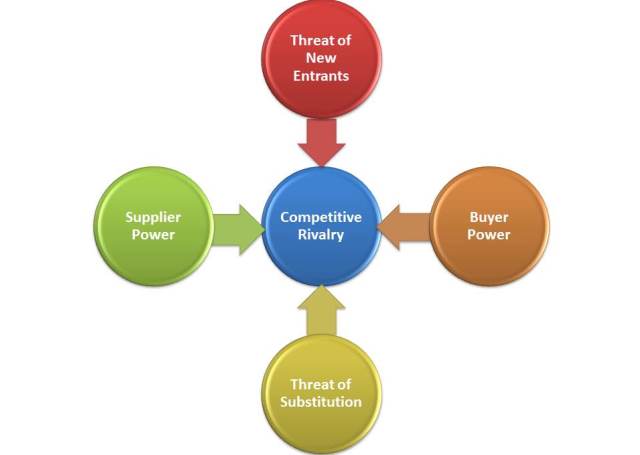 The configuration of the five forces shows how a particular industry works and how it creates and shares value. Each of the five forces has a clear, direct and predictable relationship to industry profitability. Generally, the more powerful the force, the more pressure it will put on prices and costs or both, and therefore, the less attractive the industry will be to its incumbents.
So how does the five forces framework help?
The five forces framework has universal applicability because it captures the relationships fundamental to all commercial activities – those between buyers and sellers, between sellers and suppliers, between rival sellers and between supply and demand.
A well done analysis of the five forces will help you determine the average profitability of an industry through their impact on prices, costs and the investments required to compete.
Armed with this information, you can develop a strategy that will help you generate profits that are better than the industry baseline.
For a better understanding of the five forces framework, you should read the two classic articles below. Or you could read Joan Magretta's outstanding book – Understanding Michael Porter – that explains Porter's ideas succinctly.
In 1979, Harvard Business Review published "How Competitive Forces Shape Strategy" by the then young economist and associate professor, Michael E. Porter. It was his first HBR article, and it started a revolution in the strategy field. It discussed the Five Forces Framework and you can read the article here.
Of course, things change over a period of time and Porter, goaded by some of his colleagues, updated his classic article in 2008. You can read the revised article here.
You would do well to spend some time going through these two articles.
Sources: Sections reproduced from Understanding Michael Porter by Joan Magretta.
Visual courtesy: https://www.flickr.com/photos/stopherjones/