Apple is the World's Most Valuable Brand
---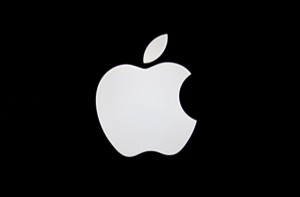 Apple has pipped Google to become the world's most valuable brand, as per the 2015 BrandZ ranking compiled by MR firm Millward Brown.
Last year's no.1 brand was Google.  Before that Apple had enjoyed a three-year run at the top of the ranking.
The rankings are calculated by Millward Brown by using market data and millions of consumer surveys to determine the portion of a company's value that can be attributed to its brand.
Below are the top 10 brands: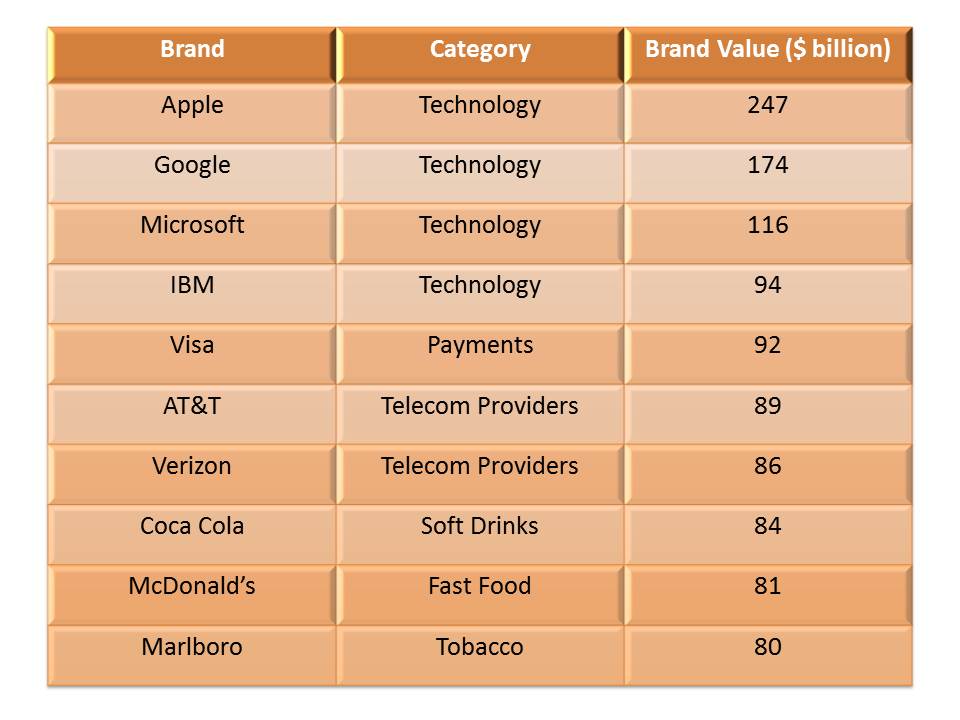 This year, Apple's brand value increased by a whopping 67% to a staggering $247 billion, compared to Google's 9% jump to $174 billion.
With Microsoft and IBM at the third and fourth positions, technology giants dominate the top ten list. The influence of technology brands will only increase in the coming years.
The companies in the 11-20 position are given below. Chinese internet giant Tencent, Facebook, Alibaba and Amazon were the toppers after the top 10.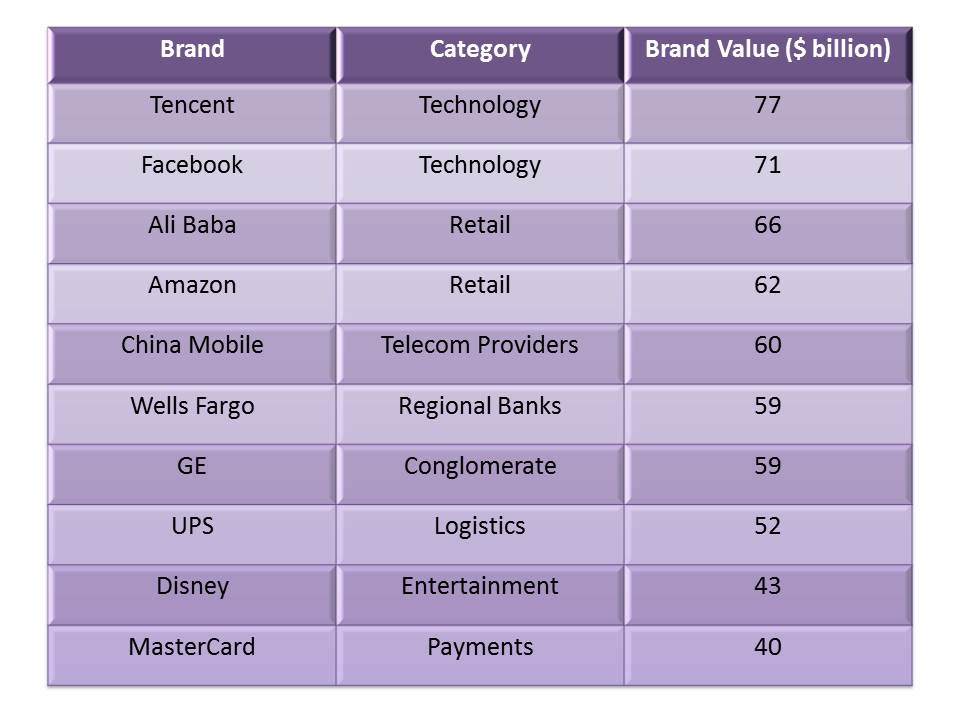 You can read the complete Millward Brown BrandZ report here.
Visual courtesy: https://www.flickr.com/photos/jeroenbennink/