Evaluating Strategy – The First Key Question
---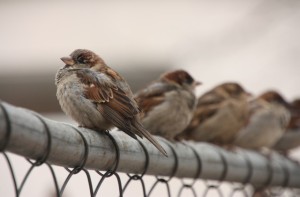 Some time ago, I had written a short post – The Success of the Opposite – in which I had argued that there is always a market for the opposite point of view! In fact, if anything fails spectacularly it could well be because it took a position exactly similar to a leader or a strong brand. If a large proportion of people vote for the BJP, a fairly large chunk vote for the Congress as well (and some even vote for CPM/CPI!). When American cars were big gas guzzlers, Volkswagen came out with the concept of a small car. When everyone was chasing IBM on mainframes, DEC came out with the minicomputer. Coke was an old, established brand; Pepsi took the opposite strategy of 'The Choice of a New Generation'.
In the attached article – The First Question to Ask of Any Strategy – Professor Roger Martin says that he applies a simple test while evaluating a strategy: he looks at the core strategy choices and asks if he could make the opposite choice without looking stupid. The reason is that if the opposite of a core strategy looks stupid, then every competitor is going to have almost the same strategy as you. That means that you are likely to be indistinguishable from your competitors and the only way you will make a decent return is if the industry currently happens to be highly attractive structurally.
All marketers must make a simple point their mantra – and that is to look for a differentiating strategy for your company or your brand.  If you don't, you are likely to compete headlong with one or more competitors. And that is just not smart.
You can read Professor Martin's article here.
Visual courtesy: https://www.flickr.com/photos/milelandpix/