Fitbit Enters Indian Market with Four Different Offerings
---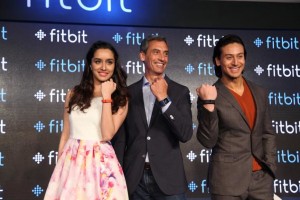 Fitbit, the leader in the global connected health and fitness market, announced the nationwide availability of its full line of top-selling activity and sleep-tracking products in India, helping put a more active and healthy lifestyle within reach for Indians across the country. After an initial launch on Amazon in June, the full Fitbit product line will be available progressively through September at leading Reliance Digital, Croma and Helios retail stores across India.
Fitbit also announced the launch of FitStar Personal Trainer in the region. Acquired by Fitbit earlier this year, FitStar is one of the largest platforms for delivering personalized video-based workouts, so Indians have even more ways to get fit. With customized video-based workouts and handcrafted Freestyle sessions led by U.S. football legend, Tony Gonzalez, FitStar offers a holistic fitness solution that is accessible, convenient and inspiring.
FitStar users can track their daily activity with Fitbit devices and get a tailored exercise program designed specifically for them across iOS devices and desktop computers. Recipient of an Apple Editors' Choice Award, as well as App Store Best of 2013 and Best of 2014 product awards, FitStar Personal Trainer enables users to effortlessly publish their FitStar workouts to Fitbit to see how their personal training impacts their overall health.
Commenting on the launch, Woody Scal, Chief Revenue Officer, Fitbit said, "There is a clear trend emerging across India with people aspiring to improve their health and fitness as high rates of chronic conditions, such as obesity and diabetes, are compelling them to look for new ways to reinforce healthier habits,"
Pricing & Availability
All Fitbit products will be progressively available at Croma, Helios and Reliance Digital retail stores nationwide, as well as online on Amazon.
Fitbit Surge (MSRP 19,990 INR); available in black, blue and tangerine
Fitbit Charge HR (MSRP 12,990 INR); available in black, plum, blue and tangerine
Fitbit Charge (MSRP 9,990 INR) available in black, blue, burgundy and slate
Fitbit Flex (MSRP 6,990 INR); available in 10 colors – black, slate, blue, red, tangerine, teal, violet, navy, lime and pink
Fitbit One (MSRP 6,990 INR); available in black and burgundy
Fitbit Zip (MSRP 3,990 INR); available in charcoal, magenta
Fitbit Aria (MSRP 9,990 INR); available in black and white
FitStar Personal Trainer app is now available for free on iOS and Web.
In the picture: Shraddha Kapoor, Woody Scal and Tiger Shroff.