Essential Advice on Advertising
---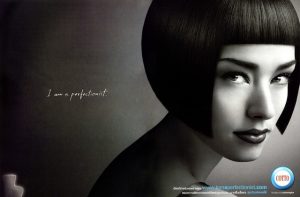 Advertising is important. It is a critical component of any brand or company's strategy and tactics. Good advertising can help a company or brand in numerous ways, especially in increasing sales.
Yet, mediocre ads abound. While many agencies will present poor ads to clients, I have always marveled at the clients who buy mediocre ads and then spend huge monies behind them.
The quotes below are from marketing and advertising gurus, some of them legendary. Going through these words of wisdom will surely improve our grasp of what good advertising entails. Think about the quotes carefully, they will help you – the marketing and advertising professional and the entrepreneur – enormously.
ADVERTISING IS IMPORTANT!
"Stopping advertising to save money is like stopping your watch to save time." – Henry Ford
"Advertising is totally unnecessary. Unless you hope to make money."
-Jef I. Richards
"Doing business without advertising is like winking at a girl in the dark. You know what you are doing, but nobody else does" – Steuart Henderson Britt
THE PEOPLE IN ADVERTISING
"Here's to the crazy ones. The misfits. The rebels. The troublemakers. The round pegs in the square holes. The ones who see things differently. They're not fond of rules. And they have no respect for the status quo. You can quote them, disagree with them, glorify or vilify them. About the only thing you can't do is ignore them. Because they change things. They push the human race forward. And while some may see them as the crazy ones, we see genius. Because the people who are crazy enough to think they can change the world are the ones who do."
– Rob Siltanen
"An idea can turn to magic or dust, depending on the talent that rubs against it" – Bill Bernbach
HONESTY IN ADVERTISING
"There is a great deal of advertising that is much better than the product. When that happens, all that the good advertising will do is put you out of business faster." – Jerry Della Femina
"The most powerful element in advertising is the truth." – Bill Bernbach
"Facts are irrelevant. What matters is what the consumer believes." – Seth Godin
"I am one who believes that one of the greatest dangers of advertising is not that of misleading people, but that of boring them to death." – Leo Burnett
"Telling liesdoes not work in advertising." – Tim Bell
"That's the kind of ad I like, facts, facts, facts." – Samuel Goldwyn
"The greatest thing to be achieved in advertising, in my opinion, is believability, and nothing is more believable than the product itself." – Leo Burnett
"Never write an advertisement which you wouldn't want your family to read. You wouldn't tell lies to your own wife. Don't tell them to mine" – David Ogilvy
PRODUCT QUALITY IS KEY
 "If dogs don't like your dog food, the packaging doesn't matter" – Stephen Denny
 "Don't find customers for your product. Find products for your customers" – Seth Godin
 "Give them quality. That's the best kind of advertising." – Milton Hershey
CONTENT RULES!
"What really decides consumers to buy or not to buy is the content of your advertising, not its form." – David Ogilvy
"A good advertisement is one which sells the product without drawing attention to itself." – David Ogilvy
"Make it simple. Make it memorable. Make it inviting to look at. Make it fun to read." – Leo Burnett
"We want consumers to say, 'That's a hell of a product' instead of, 'That's a hell of an ad.'" – Leo Burnett
"The more informative your advertising, the more persuasive it will be." – David Ogilvy
"Let's say you have $1,000,000 tied up in your little company and suddenly your advertising isn't working and sales are going down. And everything depends on it. Your future depends on it, your family's future depends on it, other people's families depend on it. Now, what do you want from me? Fine writing? Or do you want to see the goddamned sales curve stop moving down and start moving up?" – Rosser Reeves
"Don't tell me how good you make it; tell me how good it makes me when I use it." – Leo Burnett
"An ad is finished only when you no longer can find a single element to remove." – Robert Fleege
"If you are writing about baloney, don't try and make it Cornish hen, because that's the worst kind of baloney there is. Just make it darn good baloney." – Leo Burnett
"If you're trying to persuade people to do something, or buy something, it seems to me you should use their language, the language in which they think." – David Ogilvy
"I don't know how to speak to everybody, only to somebody." – Howard Gossage
"You have to be daring and make something that doesn't look like anybody else." – Lee Clow
"It takes a big idea to attract the attention of consumers and get them to buy your product. Unless your advertising contains a big idea, it will pass like a ship in the night. I doubt if more than one campaign in a hundred contains a big idea." – David Ogilvy
"Think like a wise man but communicate in the language of the people" – William Butler Yeats
CREATIVITY IS KING
"Advertising is the ability to sense, interpret . . . to put the very heart throbs of a business into type, paper and ink." – Leo Burnett
"Creativity is like washing a pig. It's messy. It has no rules. No clear beginning, middle or end. It's kind of a pain in the ass, and when you're done, you're not sure if the pig is really clean or even why you were washing a pig in the first place." – Luke Sullivan
"Nothing comes from nothing. You must continuously feed the inner beast that sparks and inspires." – George Lois
"Creativity and innovation are about finding unexpected solutions to obvious problems, or finding obvious solutions to unexpected problems." – Rei Inamoto
"If it doesn't sell, it isn't creative." – David Ogilvy
"There are a lot of great technicians in advertising. And unfortunately, they talk the best game. They know all the rules … but there's one little rub. They forget that advertising is persuasion, and persuasion is not a science, but an art. Advertising is the art of persuasion."  – William Bernbach
"I don't know the rules of grammar. . . . If you're trying to persuade people to do something, or buy something, it seems to me you should use their language, the language they use every day, the language in which they think. We try to write in the vernacular." – David Ogilvy
"Curiosity about life, in all its aspects, I think, is still the secret of great creative people."– Leo Burnett
"Creativity may well be the last legal unfair competitive advantage we can take to run over the competition." – Dave Trott
"Creativity without strategy is called art, creative with strategy is called advertising"
– Jef L. Richards
"To swear off making mistakes is very easy. All you have to do is to swear off having ideas." – Leo Burnett
"In the modern world of business, it is useless to be a creative, original thinker unless you can also sell what you create." – David Ogilvy
"I've learned that any fool can write a bad ad, but that it takes a real genius to keep his hands off a good one." – Leo Burnett
"Big ideas come from the unconscious. This is true in art, in science, and in advertising. But your unconscious has to be well informed, or your idea will be irrelevant. Stuff your conscious mind with information, then unhook your rational thought process." – David Ogilvy
REALITY IN ADVERTISING AND MARKETING
"We need to stop interrupting what people are interested in and be what people are interested in." – Craig Davis
"Nobody counts the number of ads you run; they just remember the impression you make." – Bill Bernbach
"Nobody reads ads. People read what interests them, and sometimes it's an ad."
– Howard Luck Gossage
"The only people who care about advertising are the people who work in advertising" – George Parker
BEING DIFFERENT
"By definition, remarkable things get remarked upon" – Seth Godin
"Rules are what the artist breaks; the memorable never emerged from a formula"
– Bill Bernbach
"In advertising, not to be different is virtually suicidal" – Bill Bernbach
SIMPLICITY
"Simplicity is the ultimate sophistication." — Leonardo Da Vinci
"Make it simple. Make it memorable. Make it inviting to look at" – Leo Burnett
"If you can't explain it to a six year old, you don't understand it well enough yourself" – Albert Einstein
UNDERSTANDING THE AUDIENCE
"If you want to understand how a lion hunts, don't go to the zoo. Go to the jungle." – Jim Stengel
"The aim of marketing is to know and understand the customer so well the product or service fits him and sells itself."
– Peter Drucker
COMMUNICATION
"Think like a wise man but communicate in the language of the people" – William Butler Yeats
"I don't know the rules of grammar… If you're trying to persuade people to do something, or buy something, it seems to me you should use their language, the language they use every day, the language in which they think. We try to write in the vernacular."
– David Ogilvy
"Don't tell me how good you make it; tell me how good it makes me when I use it." – Leo Burnett
"People share, read and generally engage more with any type of content when it's surfaced through friends and people they know and trust – Malorie Lucich, Facebook
"On the average, five times as many people read the headline as read the body copy. When you have written your headline, you have spent eighty cents out of your dollar." – David Ogilvy
"People spend money when and where they feel good" – Walt Disney
 Visual courtesy:https://www.flickr.com/photos/popstylist/
Sources for quotes: www.ventureharbour.com; www.thebalance.com; www.directcreative.com