Thinking Like Good Ol' Leo!
---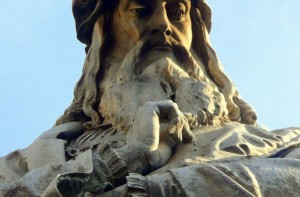 Leonardo Da Vinci was a multifaceted genius, way ahead of his times. Michael Gelb has tried to identify the fundamentals of Da Vinci's approach to learning and the cultivation of intelligence:
1. Curiosita: Being constantly curious about life and open to new learning.
2. Dimostrazione: Testing knowledge through experience, persistence and learning from mistakes.
3. Sensazione: Constantly refining the senses (sight, hearing, smell, taste, touch) as a means of enhancing the experiences of life.
4. Sfumato: 'Going up in smoke' – being able to be comfortable with paradox, uncertainty and ambiguity.
5. Arte/Scienze: Developing whole brain thinking – the balance between art and science, logic and imagination.
6. Corporalita: A healthy mind in a healthy body. It's about cultivating grace, fitness, poise and ambidexterity.
7. Connessione: Recognising that everything is connected to everything else.

IN SHORT, BE EXTRA CURIOUS, BE CHILD LIKE, BE TOTALLY OPEN MINDED, NEVER TAKE ANYTHING AS GOSPEL, ASK SIMPLE QUESTIONS AND LOOK FOR SIMPLE ANSWERS.
Visual courtesy : http://www.flickr.com/photos/porfirio/