Winning with New Products
---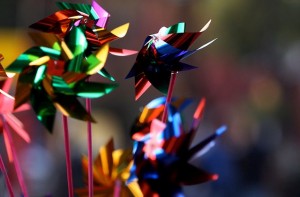 There is no doubt that a number of new product launches end in failure. In fact, many people, some very eminent, have asserted that 80-90% of new launches fail. While this is not borne out by empirical evidence, there is no denying the fact that 30-50% of products fail in the marketplace. In two studies – in 1977 and 1987 – C. Merle Crawford found that new product failure rate was around 35%. Other experts who have looked at other evidence corroborate this.
If one in three or one in two launches fail, that is still a pretty high failure rate considering that most marketers spend a lot of money on sophisticated marketing research and test launches before extending a product geographically.
So why don't new product launches work as well as their backers surely would have hoped? Obviously many may be missing out on some of the key drivers of success.
The attached article – Winning with New Products: Doing It Right – looks at ten basic drivers of success that lead to successful new products. The article is written by Dr. Robert G. Cooper, one of the most distinguished and influential innovation thought leaders in the world today.
Dr. Robert G. Cooper is the creator of the world-famous Stage-Gate® process, and was named the "World's Top Innovation Management Scholar" by the prestigious U.S. Journal of Product Innovation Management and winner of the best seminar leader of the year at Sweden's Chalmers Institute in Goteborg. He has combined practical consulting with ground-breaking research for many years. Besides his best-selling books "Winning at New Products" and "Portfolio Management for New Products", he has published more than 100 articles on R&D and innovation management.
Dr. Cooper is Professor Emeritus at McMaster University in Canada and ISBM Distinguished Research Fellow at Pennsylvania State University in the USA. He is also President of the Product Development Institute offering innovation know-how and support around the world. Many companies in North America, Europe and Asia have introduced his methods, including 3M, ABB, BASF, Bosch-Siemens, Carlsberg, Caterpillar, Dow Chemical, DuPont, Exxon Chemicals, HP, ITT, L.M. Ericsson, Lego, Procter & Gamble, and Swarovski.
(Article attached with permission of Dr. Cooper).
Read the article here
Visual courtesy :https://www.flickr.com/photos/pulpolux/