---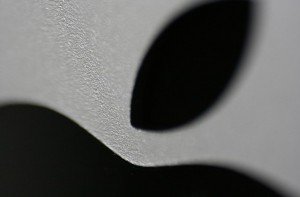 Some time ago, Economic Times ran an article on the power of Imovation. It was about smart companies (and people) that 'stole' innovations done by others (imitating someone else) and converted them into winning products (by adding their own innovations to them).
Apple is a prime example and Steve Jobs never had any qualms about 'stealing' ideas of others. Computers were invented by someone else (IBM). As were MP3 players (Sanyo), smart phones (BlackBerry) and tablets (Microsoft). Even the brilliant Macintosh graphical user interface was adopted from the initial work done by Xerox. Yet, Apple added that 'magical' set of ingredients to someone's innovations to come out with products that are, well, pure Apple.
Some of the biggest business successes, apart from Apple, have been imovations. Zee started the ICL (actually, the ICL idea is an old one in sports); Lalit Modi took the IPL to a different level. Diners Club started credit cards (actually Bank of America did, but Diners took it to a new level); American Express exploited it way beyond anything that Diners did. Korvette's started the concept of discount stores; Wal-Mart jumped in later to make itself the world's largest company. White Castle started the concept of burgers; McDonalds took it to a new level.
Even in consumer goods, imovation has worked. When Nirma was launched as a cheap detergent, it took the Indian market by storm. Unilever procrastinated for 18 years before it came out with its clone – Wheel. Today, Wheel has a market share of 21% while Nirma has dwindled to 7%.
Imovation is not just confined to products – countries have imovated. The rise of Japan, Korea and China has happened due to these countries imitating products made by Western countries. Japan and Korea produced really great quality cars and high quality electronics/home appliances of at cheaper rates to take on the incumbents and China is following suit.
Indian pharma companies have risen by producing generics at much cheaper costs than those of the original innovators.
According to Professor Oded Shenkar of the Fisher School of Business, Ohio University and the author of 'Copycats: How Smart Companies Use Imitation to Gain a Competitive Edge', innovation and imitation are not contradictory. They can and must coexist since this leads to business efficiencies.
In the attached article, Professor Shenkar bats for imitators and argues that innovators could possibly learn from imitators.
Read the article here
Visual courtesy : https://www.flickr.com/photos/declanjewell/