Promoting on the Internet
---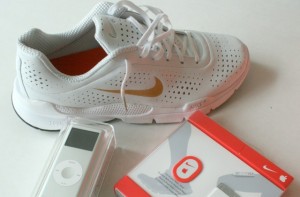 If I were to ask you about your top 5 favourite TVCs, I bet you won't have too much difficulty rattling them off. However, if I were to ask you of your top 5 brand campaigns on the internet, I am quite certain that most of you would scratch your heads. Unfortunately, most marketers in India have not really figured out how to build brands on the internet. And these include otherwise very savvy marketers. Consumer marketers in India still rely on TV and print to get their messages across. Actually, I don't really blame them – internet penetration in India is still low (reaching around 300 million users) while TV reaches around 150 million households. A Deloitte study showed that most consumers watch TV quite regularly and feel that TVCs contribute significantly to their buying decisions. However, things will change…and fast. Even today, if you are marketing a premium product or a product aimed at the youth, you may want to look at the internet a lot more seriously.
Apart from its reach, TV offers other advantages over the internet:
The one-on-one nature of the Web does not normally build mass brand awareness. A TVC is seen by millions of people but an ad or commercial on the internet doesn't come even close to getting that kind of traction. However, if you do create the 'right' kind of ad, it can just go viral and reach a very large number of people (at a fraction of the cost).
Let's look at two examples:
It's a Big Ad
This TVC is an old one; it was created in 2005 by George Patterson and Partners (Young & Rubicam) in Australia for Carlton Draught pale lager. The agency decided to try and get the ad viral before broadcasting it on TV. Therefore, two weeks before the TV broadcast, the advert was streamed on the Internet. Within 24 hours, the "Big Ad" had been downloaded 162,000 times; within two weeks, it had been seen by over one million viewers in 132 countries. More importantly, the advert was widely covered in the press.
Dumb Ways to Die
Dumb Ways to Die was a 2012 public service TVC (and campaign) by Metro Trains in Melbourne, Australia, to promote rail safety. It was uploaded on YouTube; within 48 hours, it was viewed 2.5 million times and 4.7 million times within 72 hours. Within two weeks, the video had been viewed 30 million times and has since crossed the 100 million mark.
Frankly, but I am no expert on Indian promotions on the net, I have not seen Indian brands trying hard to create ads that could go viral on the net.
Indian brands have used familiar formats for internet ads and these have been ineffective. The two most common ad formats on the net are banner ads and interstitials (the ads that flash on the browser windows before the site in loaded). Research has shown that internet users rarely click on banner ads and find interstitials pretty annoying. I am a pretty regular user of the net but have NEVER clicked on an ad in my life. I have, of course, been FORCED to watch ads on YouTube before I could watch the video that I wanted to.
I am sure many Indian marketers are looking at innovative campaigns on the net. If you are one of these marketers, great; however, if you are not, here are some pointers:
As highlighted earlier, if marketers do want internet users to see their TVCs, they should create ones that are likely to go viral. I know that the Fevicol 'Border' TVC, for example, was making the rounds of social media when it ran during the ICC Cricket World Cup.
I do feel that marketers should be spending a lot more effort in building communities around their brand on the internet. Let's look at what Nike did when it introduced Nike Plus in 2006. The aim of Nike Plus was to build an online community of people wanting to become better runners. At Nike Plus, you could (and can) get expert coaching, set goals, create a running schedule, compete with other runners, track your runs, and trade running tips from others. Nike tied up with Apple to create an activity tracker using Apple devices; since then, other related apps and products have been introduced by Nike.
Apart from their own websites, marketers should be using social media innovatively to build communities. This calls from continuous engagement via quality content. Unfortunately, the content on many brand pages is pretty poor. Let's look at the Adidas Cricket Facebook page – the page has over 3 million likes but the posts on the page are fairly bland. I am sure Adidas would get much better engagement if it were to improve the quality of the posts.
Facebook comes out with its list of the best Facebook brand pages. Here is their 2014 list of the 15 best brands on their site. You will get some good ideas on how to effectively use Facebook for your brand from the examples given in the article.
Twitter, Instagram and even LinkedIn are other platforms that marketers should be using to build communities and promote their brands.
Here is another article that highlights 30 good social media campaigns of 2014.  The examples are from various platforms, including Facebook, Instagram, Vine and YouTube, and are worth studying.
In developing our strategy for the internet, the questions that all of us as marketers should be asking are these: How is my product going to make a difference in people's lives? What can I do beyond my product (but intimately connected with it) that will make my consumers' lives better? If you can find cogent answers to these two questions, you are on the way to creating a brand experience that will hold you in very good stead with your consumers.
Many marketers are scared that too much interaction with consumers could lead to negative feedback on their products. I don't think that should deter anyone – if you build a robust community, chances are that the community members will act as brand ambassadors and defend your brand against negative feedback.
Do look at your internet strategy totally differently from the strategy for conventional media. Conventional media is really one-way communication while the internet works best when you encourage two-way communication.
Visual courtesy: https://www.flickr.com/photos/krijn/