The Future of Advertising
---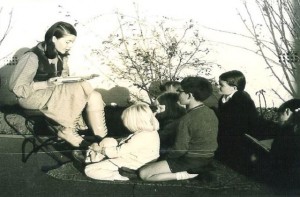 The digital disruption that is sweeping the world is leading to a number of changes:
 Changes in the way we consume news and information. Almost all of us are now getting a lot of our information on mobile devices and we are spending a lot less time on traditional media. In the West, newspapers and magazines are finding it difficult of survive. We in India still haven't reached that stage but it is only a matter of time before consumers start deserting their morning newspaper read and more advertising rupees start moving into newer avenues. Even the TV industry is likely to undergo a rapid change. Today, we switch on a TV set to watch a TV programme. However, thanks to high speed internet, it will be soon be possible to watch that favourite programme of yours anywhere (and anytime).
Easier access to information, comments and reviews on products and services by potential consumers of brands.
Formation of groups or 'tribes' of evangelists and critics of brands and services.
Availability of large amount of data on potential consumers to marketers and advertising agencies. This could allow for better targetting and one-to-one communication in the coming years.
In this changing scenario, is there a need to redefine advertising? If you were to search the internet on this subject, you would get contradicting points of view. In the attached article from Adweek, Keith Reinhard disagrees with the question above. According to him, "Advertising has always been about connecting brands with people. It still is. But today we know a lot more about the people with whom we want to connect and almost every day we're given new tools to help us make those connections. Plus, now, if we do it right, those folks we actually engage will connect with each other and with all their friends to help us build a whole community of brand fans and activists. We've always said that word of mouth is the best medium of all. Augmented by word of Web, it's even better."
Reinhard believes that a well-told story with humour and emotion will help a brand connect with its consumers even in today's disruptive world. A couple of days ago, I was reading an interview of Piyush Pandey, Executive Chairman and Creative Director, South Asia, Ogilvy & Mather. And this is what he had to say: "The art of storytelling originated thousands and thousands of years back. The world has changed over time. From word of mouth to writing to the invention of radio, television and mobile, we have seen mediums evolving over time. But the art of storytelling can never change – it is at the heart of human existence."
Reinhard's article is worth going through and you can read it here.
Visual courtesy :https://www.flickr.com/photos/local_studies_nsw/