---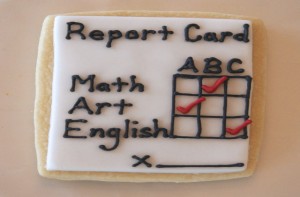 No one will disagree that building and managing brand equity is, possibly, the primary task of all marketing/brand managers. However, very few managers have a clear idea of how to assess the strengths and weaknesses of their brands.
In the attached January 2000 article in HBR, Kevin Lane Keller (currently the E. B. Osborn Professor of Marketing at the Tuck School of Business at Dartmouth College) enumerates the ten characteristics that he thinks are shared by the strongest brands; he also outlines a systematic way in which one can create a brand report card based on these characteristics. The brand report card can help managers to assess the strengths of their brands, identify the areas that need improvement and even figure out how the brands are configured.
Here are the ten attributes shared by the world's strongest brands:
1. The brand excels at delivering the benefits consumers truly desire.
2. The brand stays relevant.
3. The pricing strategy is based on consumers' perceptions of value.
4. The brand is properly positioned.
5. The brand is consistent.
6. The brand portfolio and hierarchy makes sense.
7. The brand makes use of and coordinates a full repertoire of marketing activities to build brand equity.
8. The brand's managers understand what the brand means to consumers.
9. The brand is given proper, sustained support.
10. The company monitors sources of brand equity.
Ideally, a brand's managers must seek to maximise all the ten characteristics outlined above; however, this is not always possible and managers must always try and figure out how a particular action would affect the ten factors above.
Read the article here
Visual courtesy : https://www.flickr.com/photos/cookiejan/