Sir Alex's Leadership Lessons
---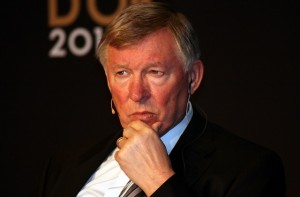 Sir Alex Ferguson, who retired as the manager of Manchester United in May 2013, is one of the most admired and respected managers in the history of football. He managed the club from 1986 to 2013 and was the longest serving manager of Manchester United, overtaking Sir Matt Busby's record. He has won many awards and holds many records including winning Manager of the Year most times in British football history. In 2008, he became the third British manager to win the European Cup on more than one occasion.
Obviously, he was an outstanding leader and David Moyes, another Scot who replaced Sir Alex will have to show that he can match his predecessor.
In the attached article, the authors outline eight of Sir Alex's leadership lessons. These are:
Start With the Foundation

Dare to Rebuild Your Team

Set High Standards – and Hold Everyone to Them

Never, Ever Cede Control

Match the Message to the Moment

Prepare to Win

Rely on the Power of Observation

Never Stop Adapting
Do spend some time reading the article – it will be worth it.
Read the article here
Visual courtesy : https://www.flickr.com/photos/67482226@N02/